Ahhhh, now it feels like spring!! It's mid-May, with temps in the 70s & 80s, and I see flowers blooming outside (along with, perhaps, a few too many dandelions in our yard...), but I love that burst of color.
Another great thing about May is that it's the release month for novels by two of my good friends! Just out this week is
Robin Bielman's
Kissing the Maid of Honor
(contemporary romance)! Check out this awesome premise:
Kissing her best friend's brother never felt so right…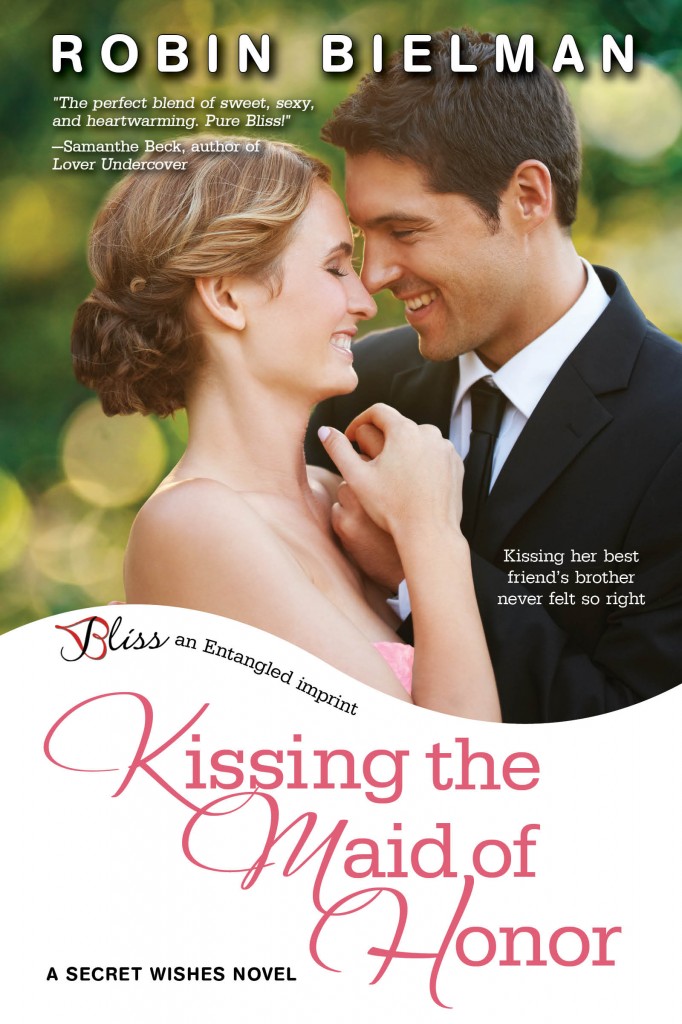 Sela Sullivan is resolved to be the best maid of honor ever, even if it means tolerating the best man. Insufferable, too-handsome Luke Watters is not only the guy who humiliated her at a kissing booth in high school, but he also happens to be her best friend's older brother. Positive he's the same arrogant jock, Sela vows to focus on her duties and steer clear of the frustrating—and frustratingly tempting—Luke.
As a world-renowned extreme-sports photographer, Luke is used to undertaking life-risking adventures. But risking his heart for the beautiful Sela Sullivan, who clearly still hates him for his rejection all those years ago? He didn't see that coming. Sela inspires a passion he's never known, and the more time they spend together, the more he craves her. But can he prove to the maid of honor he's become a man of honor?
And, coming out on the 27th is the newest novel by
Lexi Ryan
,
Unbreak Me
(contemporary new adult)! Read about this wonderful story below:
"If you're broken, I'll fix you…"

I'm only twenty-one and already damaged goods. A slut. A failure. A disappointment to my picture-perfect family as long as I can remember. I called off my wedding to William Bailey, the only man who thought I was worth fixing. A year later, he's marrying my sister. Unless I ask him not to…

"If you shatter, I'll find you…"

But now there's Asher Logan, a broken man who sees the fractures in my façade and doesn't want to fix me at all. Asher wants me to stop hiding, to stop pretending. Asher wants to break down my walls. But that means letting him see my ugly secrets and forgiving him for his.

With my past weighing down on me, do I want the man who holds me together or the man who gives me permission to break?
Robin and Lexi, HUGE congrats!! You know how excited I am for you two, and I can't wait to read both of these!!!